Where can I see my played tickets?
---
All your tickets played can be seen within the My Account option, in the Ticket Review sub-option on the left.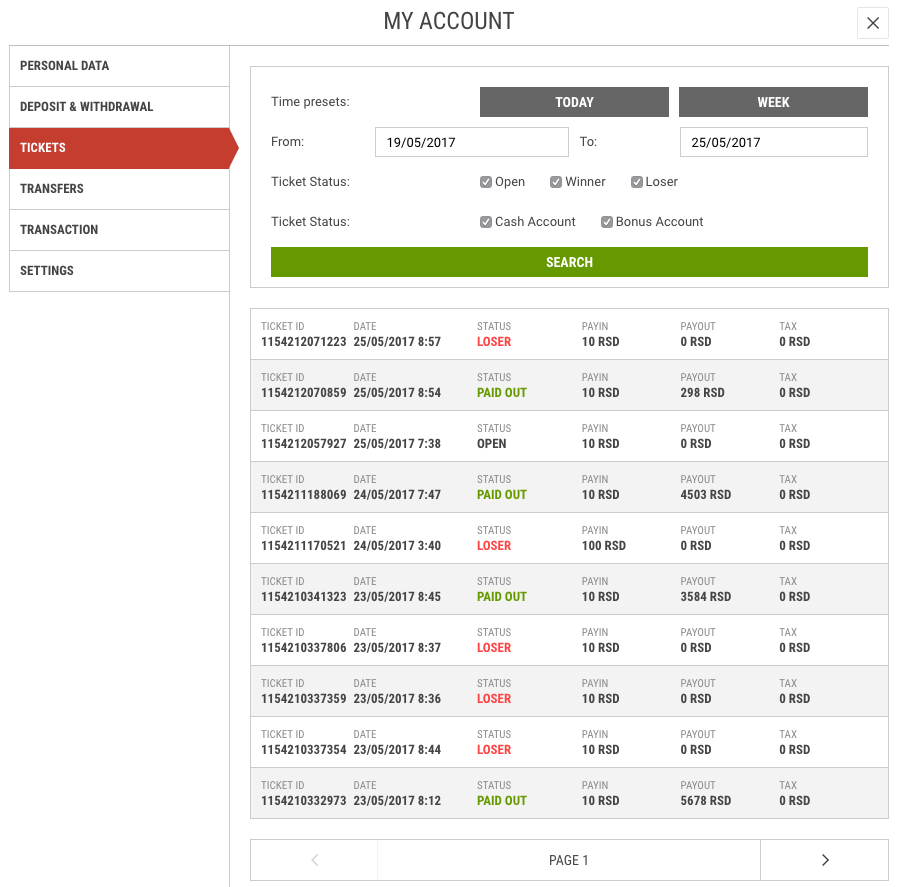 Set the date, select the account you played the ticket from (Cash or Bonus) and the status of the ticket (open, losing, winning). If you wish to see all your tickets all ticket status options should be checked.
---
If you would like to see only recent bets, there is 'Recent Ticket' option in your Bet Slip: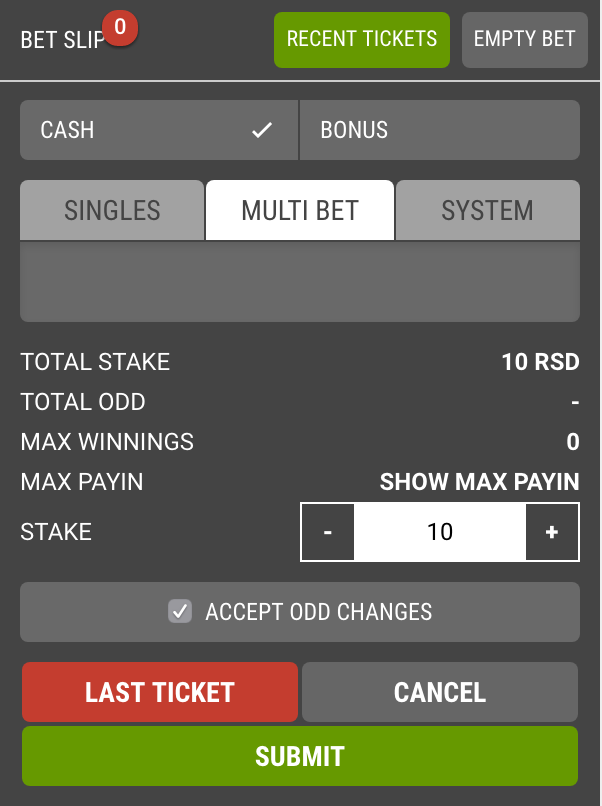 ---
If you have placed bets in betshop or on site, you can track up to 15 bets at the time by using option in upper right corner of the website: 'Ticket Check'

---