What is the Second Chance - Prize Code?
---
With a help from a prize-winning code, all non-cash tickets can become profitable.
The prize code is the last three digits of the six-digit payout code, which is extracted every Tuesday and published in the list, on social networks and on a white board at pay-off points.
The amount of the Ticket Payment with the Prize Code depends on the amount of payment and the number of games played.
Singles:
Prize code = deposit x 3
2-6 matches:
Prize code = deposit x 10
7-9 matches:
Prize code = deposit x 30
10 and more matches:
Prize code = deposit x 50
System tickets:
Like the number of matches counts, the minimum number of matches with which the ticket becomes available, for example, the 4/10 system with one fix is counter as a 5-throw ticket.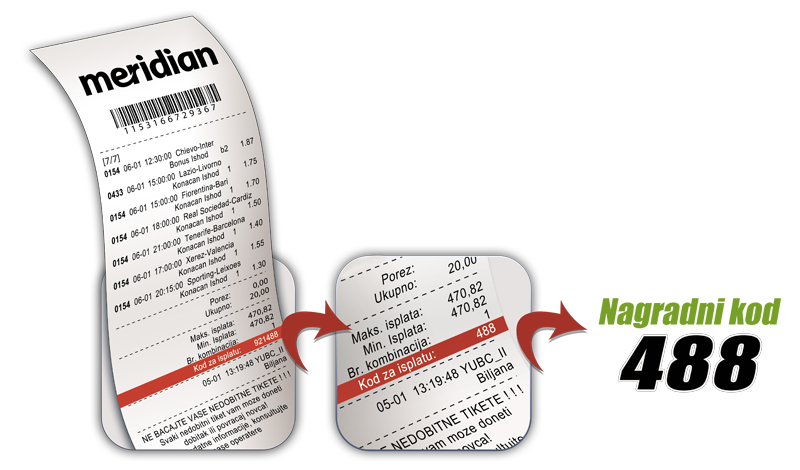 Regulations:
- The stamp code is valid only for non-pre-paid tickets played at pay-off points in the previous week.
-The maximum amount of payment is 50,000 RSD per ticket (one player can have more ticket).
-The return must be charged for 14 days from the moment of publication of the number.
- The payment is made only in the betting shop where the ticket is paid. It does not apply to tikes played on the site.
---